Today's real estate market is extremely competitive and full of educated buyers. The day and age of listing your home to "test the market" has come and gone. We are now in a real estate market that demands houses sell for their fair market value. The information provided to buyers, via the internet, gives them a strong knowledge of real estate value. Today's buyers know exactly what homes are worth and are not willing to pay more.
Selling your home right now can be very beneficial. Along with strong marketing, the individuals who have priced their homes correctly are seeing offers and very quick sales. With interest rates at a record low, buyers have come out ready and willing to buy!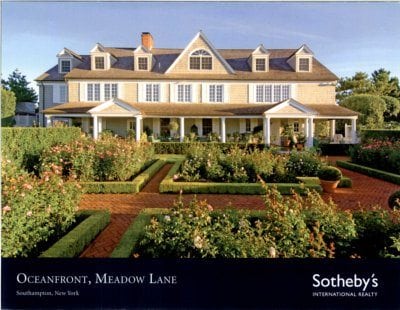 5 Steps to Selling Your Home:
Be Motivated!! If you are thinking about selling your home be sure that you are motivated and prepared to sell!
Call me! Once you have contacted me I will then survey your home and provide a Complimentarty Market Analysis(CMA). This CMA will give me a great idea of what your property is worth and what selling price will be most beneficial to all parties involved. At this time I will provide information in regards to what you can do to help the property show beautifully!
Once we have agreed on a price and signed a listing agreement– the marketing will begin! Our in-house professional photographer will take pictures and I will begin drafting all materials necessary to excentuate the strongest features of your property.
As our marketing takes off we will schedule our first sequence of showings by hosting an Open House to the public, brokers and any prospective buyers to promote foot traffic and word of mouth.
After the marketing has done its job and an offer has been made, negotiated, and accepted – we will take the property off the market and prepare for closing!
Statistics have shown that 90% of buyer's are procured through online marketing. At Gibson Sotheby's we have developed the strongest online marketing presence in the business. Every listing we take is pushed to over 50 of the top-rated real estate websites. I will also create an individual website for each listing.
Print marketing is still valuable to about 10% of the buying population. Some people find that print marketing is more straight forward and comprehendable. Due to this fact we have formed a relationship with all the strongest local print media.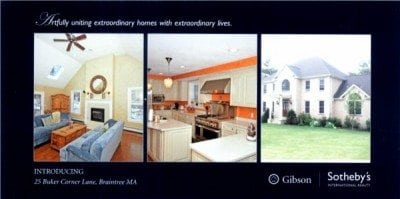 Brochure and Direct Mail:
For each listing I will formulate a brochure with high-resolution photo's, property description, and pertinent information (see figure A). Depending on the situation and seller's preference I may send out direct mailings to the neighborhood(s) to help spread word of mouth and increase exposure to any family/friends (see figure B).