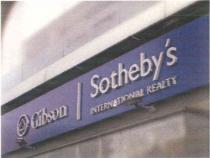 About Gibson Sotheby's International Realty
Gibson Sotheby's International Realty is Boston's largest independent real estate company. Founded in 1962 by Betty Gibson in Boston's South End, the company has grown to seven offices. The international network of more than 450 offices in over 30 countries and the realtionship with Sotheby's auction house, as well as comprehensive online and print advertising in high profile venues, provides remarkable exposure for each of our homes. The success led to a 43% increase in sales from first quarter 2007 to first quarter 2008.
Sotheby's auction house was founded in 1744 and has sold the world's most valuable possessions – from treasured antiquities to fine ar pieces. In 1976, the Sotheby's International Realty® network was founded and designed to connect the finest independent real estate companies to the most prestigious clientele in the world and to provide independent brokerages with a powerful marketing and referral program for luxury listings.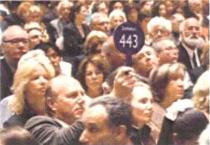 Sotheby's Clients Include
71 of Forbes' 100 World's Richest People
253 of the Forbes' 400 Richest Americans
78 of the Forbes' 100 Richest Americans
All 12 of the Forbes' Top 12 Billionaire Art Collectors
60 of the Worth Magazine's Benefactor 100
12 of the Fortune's "40 under 40″
199 of the Art News' Top 200 collectors
Sotheby's Clients IncludeSotheby's Demographic
Average household income: $474,000
Average value of real estate: $10.5 million
Average number of residences: 55% own 2+
33% redecorate their home at least every 3 years
58% have used the services of an interior designer
49% are in the market for new technology
62% retain the services of a private banker
76% spend $5000+ per person on an international leisure trip
50% have more than half their portfolio actively managed by a financial consultant