Floor-through units with Garage Parking INCLUDED! Open Concept Living Rooms, Laundry In-Unit, Central Air, and Designer Chef's Kitchens with Superior Stainless-Steel Appliances, Granite Counters & Breakfast Bars! Gas Fireplaces! Excellent closet space! Gleaming Hardwood Floors!
Wonderful Floor plans for Easy, Graceful Living & Entertaining! The building features a Huge Common Roof deck with endless Skyline & Sunset Views & Grill! Fitness Room and Elevator access! A superior property of 15 Luxury Condominiums all with garage parking built by a seasoned and highly sought-after developer!
Minutes to all that Charlestown has to offer, shopping, restaurants, Orange line T stations, bus stops as well as Assembly Row &Route 93! Come and go as you please with direct drive in parking space! An amazing opportunity for a first-time buyer or empty nester looking for all the creature comforts at a very desirable price!
| Unit | Bedrooms | Bathrooms | Square Feet | Parking | Price | Monthly Condo Fee | Status |
| --- | --- | --- | --- | --- | --- | --- | --- |
| 202 | 2 | 2 | 971 | 1 | $749,000 | $518.16 | Available |
| 203 | 2 | 2 | 850 | 1 | $639,000 | $442.07 | SOLD |
| 204 | 2+ | 2 | 986 | 2 | $749,000 | $518.16 | Available |
| 205 | 2 | 2 | 1120 | 2 | $799,000 | $552.75 | Available |
| 206 | 2 | 2 | 1167 | 2 | $815,000 | $563.82 | Available |
| 301 | 1+ | 1 | 869 | 1 | $639,000 | $442.07 | Available |
| 303 | 2 | 2 | 850 | 1 | $659,000 | $469.74 | SOLD |
| 304 | 2+ | 2 | 986 | 2 | $769,000 | $532.00 | Available |
| 305 | 2 | 2 | 1120 | 2 | $819,000 | $566.59 | Available |
| 306 | 2 | 2 | 1167 | 2 | $839,000 | $587.35 | Available |
| 401 | 3+ | 3 | 1852 | 2 | $1,199,000 | $657.22 | Available |
| 402 | 2 | 2 | 850 | 2 | $679,000 | $476.66 | SOLD |
| 403 | 2+ | 2 | 986 | 2 | $769,000 | $532.00 | Available |
| | | | | | | | |
| Unit | Bedrooms | Bathrooms | Square Feet | Parking | Price | Monthly Condo Fee |
| --- | --- | --- | --- | --- | --- | --- |
| 202 | 2 | 2 | 971 | 2 | $749,000 | $518.16 |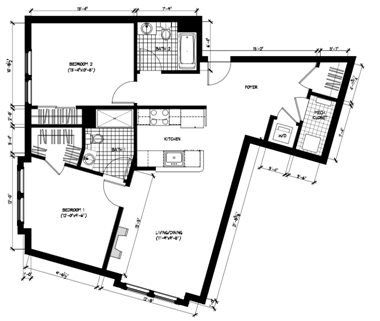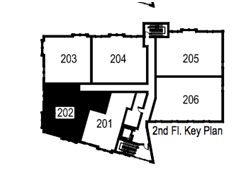 | Unit | Bedrooms | Bathrooms | Square Feet | Parking | Price | Monthly Condo Fee |
| --- | --- | --- | --- | --- | --- | --- |
| 204 | 2+ | 2 | 986 | 2 | $749,000 | $518.16 |
| 304 | 2+ | 2 | 986 | 2 | $769,000 | $532.00 |
| 403 | 2+ | 2 | 986 | 2 | $769,000 | $532.00 |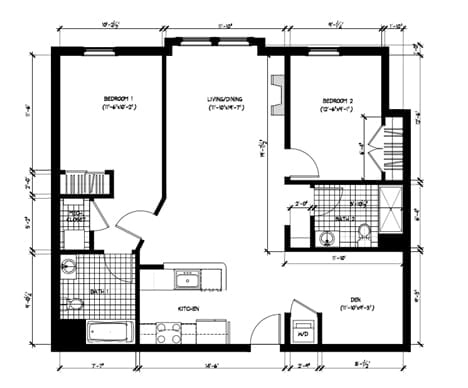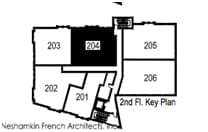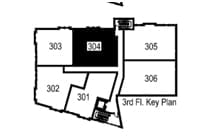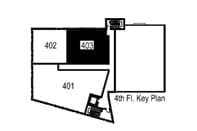 | Unit | Bedrooms | Bathrooms | Square Feet | Parking | Price | Monthly Condo Fee |
| --- | --- | --- | --- | --- | --- | --- |
| 205 | 2 | 2 | 1120 | 2 | $799,000 | $552.75 |
| 305 | 2 | 2 | 1120 | 2 | $819,000 | $566.59 |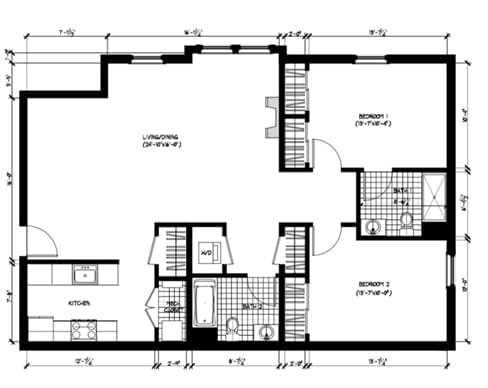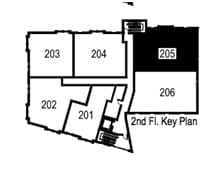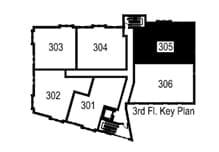 | Unit | Bedrooms | Bathrooms | Square Feet | Parking | Price | Monthly Condo Fee |
| --- | --- | --- | --- | --- | --- | --- |
| 206 | 2 | 2 | 1167 | 2 | $815,000 | $563.82 |
| 306 | 2 | 2 | 1167 | 2 | $849,000 | $587.35 |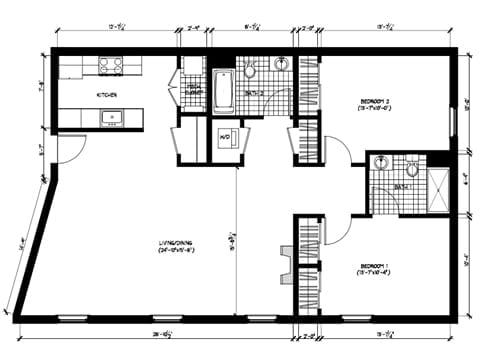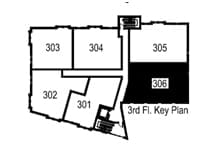 | Unit | Bedrooms | Bathrooms | Square Feet | Parking | Price | Monthly Condo Fee |
| --- | --- | --- | --- | --- | --- | --- |
| 301 | 1+ | 1 | 869 | 1 | $639,000 | $442.07 |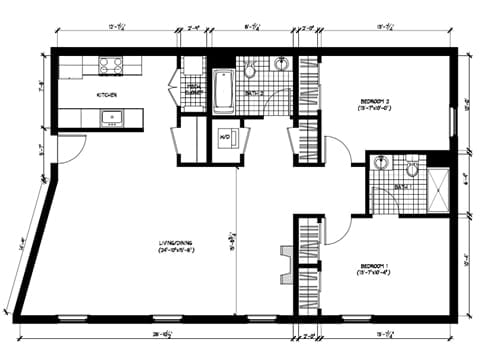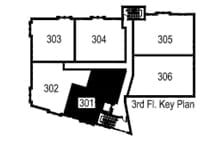 | Unit | Bedrooms | Bathrooms | Square Feet | Parking | Price | Monthly Condo Fee |
| --- | --- | --- | --- | --- | --- | --- |
| 401 | 3+ | 3 | 1852 | 2 | $1,199,000 | $657.22 |